Danxia Three-days Tour in 2018 Autumn
The blue sky is embedded with a brilliant golden sun, and a white cloud floats in the clear sky like a solitary sail on the blue sea. Days are always like a fine yarn passing by the fingertips, slipping quietly inadvertently.

With the continuous development and expansion of the company's scale, the corporate culture has become more and more standardized, and the management system has become more and more perfect. The company's humanized management has been fully reflected, in order to enrich the employees' amateur cultural life, cultivate their sentiments, and relieve their work pressure , Let employees enjoy the pleasant scenery of nature outside of work, and create a short and relaxing holiday for everyone Danxia three-day tour. After nearly a month of preparations, we finally ushered in the travel time!

Destination: Red stone Park in China, Danxia Mountain, the first of the four famous mountains in Guangdong Province, here we are!

Our itinerary:
★ Yongdeng: Yunmen Mountain-Climb [1638 auspicious clouds ladder], visit the largest and longest high-altitude landscape in northern Guangdong-[Yunmen Mountain Glass Bridge]
★ Immersion: [Li Palace Hot Spring], enjoy the view of the hot spring and watch the rainbow, live in [Li Palace Hot Spring Resort], experience the natural environment of beautiful landscape and spring forest.
★ Experience: World Natural Heritage-Danxia Mountain, visit [Yangyuanshi Scenic Area], [Elder Peak Scenic Area], [Water Danxia Scenic Area], [Xianglong Lake Scenic Area]
★ Tour: One of the four famous temples in Guangdong, an ancient temple known as the "ancestral court" of Buddhism and Zen [Nanhua Temple]


The Yunmen Mountain Glass Bridge has a magical experience of "people walking in the air, scenery at the foot"; in the [Li Gong Hot Spring], we enjoy the view of the rainbow from the hot springs, and relax physically and mentally; in Danxia Mountain, everyone can appreciate the world-famous Danxia Mountain is magnificent, strange, beautiful, dangerous, secluded, mysterious, and open; Nanhua Temple has a panoramic view of the beautiful scenery, far away from the troubles of the world, and perceives the profoundness of Buddhist culture, sublimates the spiritual realm, and associates with blessings.

After the tour, the beautiful friendship between colleagues left deep memories for everyone. Traveling has brought closer the feelings between employees, deepened friendship, created an atmosphere of unity and progress, enhanced the company's cohesion and centripetal force, embodied the company's people-oriented concept, and enabled employees to broaden their horizons, cultivate their sentiments, and enhance their deeds. The sense of honor of Powerway intelligent people.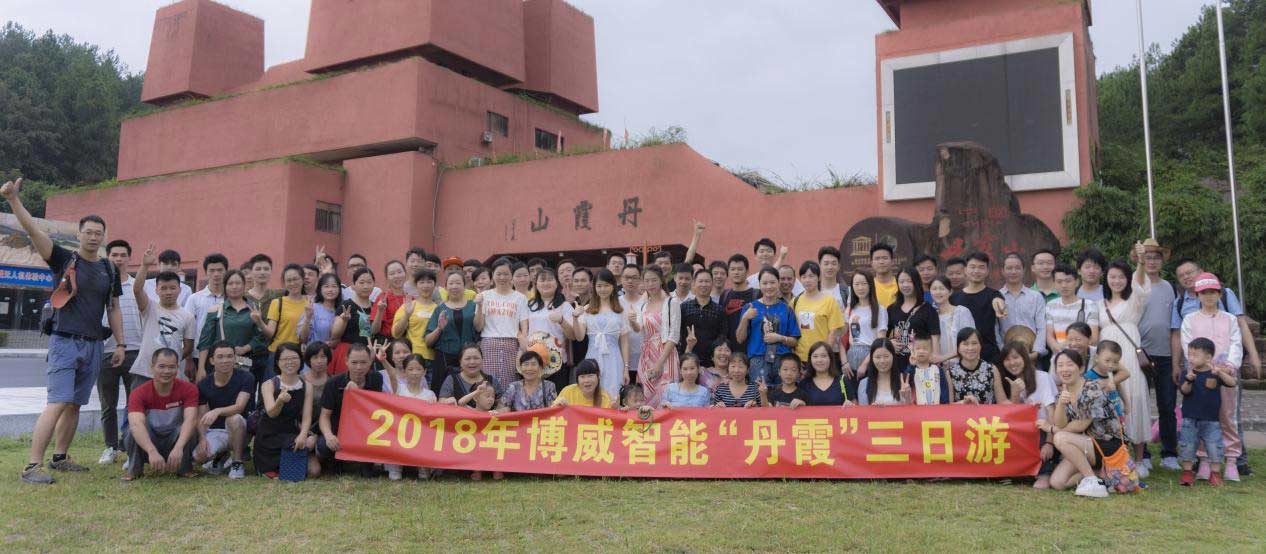 Related Article
Related Products